Our Mission is to stop cancer before it starts and to help you and your loved ones avoid cancer.
Our Philosophy is to provide a simple, convenient, accurate, economic, and effective tool to make cancer prevention and interception transparent, actionable, and measurable.
Our Foundation is the Art of War.
Our Silver Bullet is the iCRM, intelligent Cancer Risk Monitor, equipped with 13 unique cancer risk predictive algorithms and AI simulation techniques.
CHARLES MA
HEAD OF DIGITAL SCIENCE
Head of Digital Science & Technology Group. Charles is studying M. Sc. at Department of Management, Technology & Economics of ETH Zurich and holds a BS in Applied and Computational Mathematical Sciences from University of Washington Seattle. Charles is co-inventor of three pending patents with machine learning algorithms helping people avoid cancer, AMI & stroke. Charles is also a digital marketing expert who is responsible for setting up, managing and optimizing Google SEM and Facebook campaigns, developing 1st touch and last touch attribution model analyses to optimize user conversion funnels. Outside numbers, algorithms and digital marketing, Charles enjoys shooting archery and was one of the top archers in the United States Intercollegiate Archery Championships.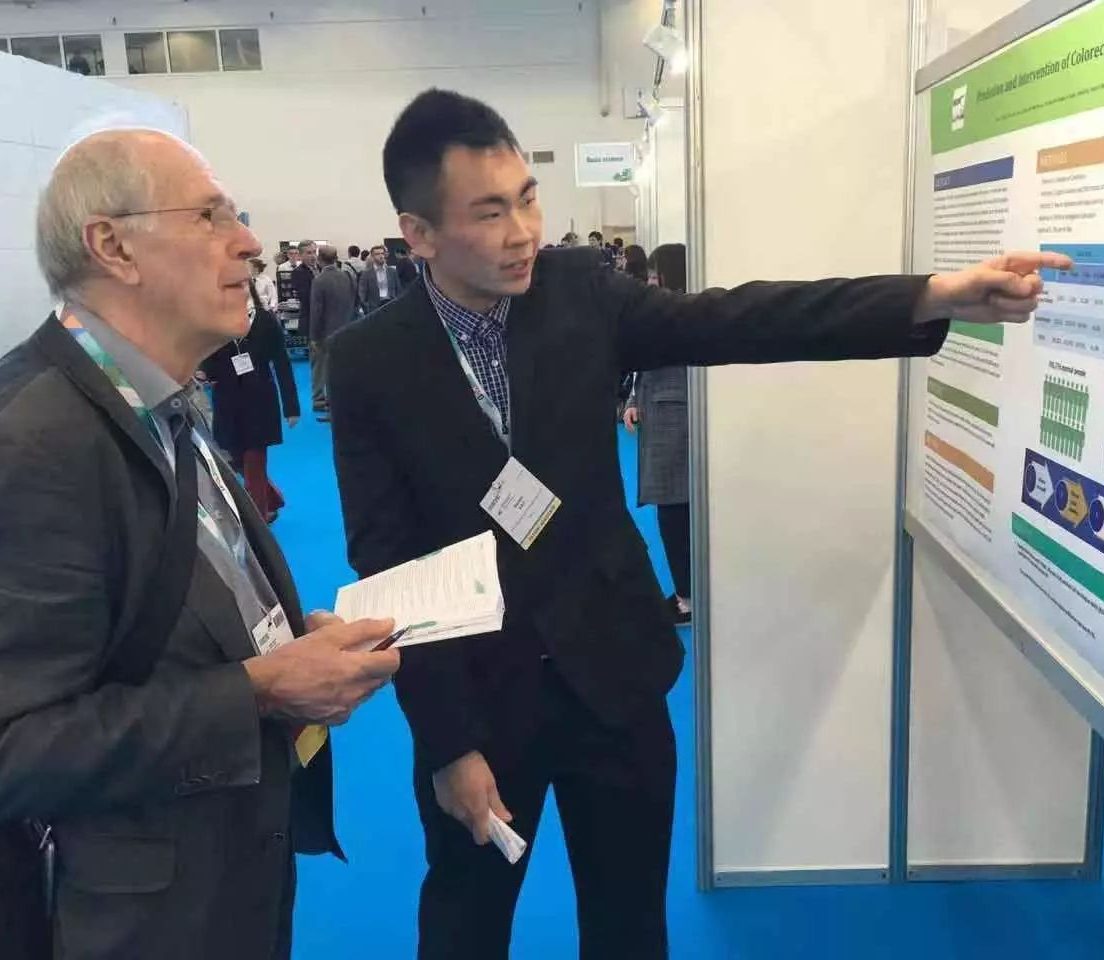 Qiu ping
Co-founder & CTO
Prior to AIH, Qiu Ping was a Lead Data Engineer & Scientist of the Business Intelligence Group at IBM for about twelve years. He developed and delivered a wide variety of analytics projects with AI algorithms for banks and insurance companies. Qiu Ping received a Master's Degree in Computer Science and a Master's Degree in Biomechanics from Indiana University.

LIWEI MA
CO-FOUNDER & CEO
Prior to AIH, Liwei was Senior Vice President of Intelligent Platform Group at Yingli Tech. Liwei has been leading data science and analytics teams in various companies that include Apple, Yahoo, Chase & Expedia. Liwei is co-author of several cancer, AMI & stroke research studies. Liwei holds a MBA from Texas Christian University and a Ph. D in Kinesiology from Indiana University.
Will Tao
Chief Medical Director
Will is a Professor of Oncology of Bengbu Medical University. Prior to AIH, Will was SVP of Wanbei Hospital. Will's research focuses on surgical treatment of breast cancer and early detection of breast cancer. He is a member of the National
Cancer Society and a committee member of the Anhui Province Cancer Society since 2002. Will received numerous awards in the
last 20 years in recognition of his research contributions in the field of surgical treatment of breast cancer.
Young Gee
Medical Research Advisor
Young is a Professor of Medicine at Anhui Medical University. Prior to AIH, Young was the Chief of the Division of Oncology of Fuyang City Hospital. His research has focused on thoracic surgery and he has been a member of the National Association for Thoracic Surgery since 1989. He received the National Award in 2004 in recognition of his research contributions in the field of surgical treatment of lung cancer.

Shelly Wang
Head of OPERATIONs
Prior to AIH, Shelly was Head of Operations at Yingli Tech. Shelly holds a Bachelor's Degree in Business from
Beijing Union University and a Master's Degree in Psychology from Texas Christian University.

Young Young
bUSINESS DEVELOPMENT
Young Young is a BA candidate of Western Washington University. Young Young has been involved in the Cancer Prevention Awareness and Education program to help raise awareness about cancer prevention and education. He is leading the Cancer Prevention Fundraising program.
Know your enemy, know yourself. A thousand battles, a thousand victories. ~ Sun Tzu